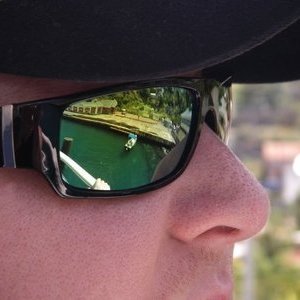 Biography: Stuart Buckley, Pickering, Ontario.
---
Stuart, born June 1978, photographer for over 15 years, has a keen eye for capturing the essence of the moment. His unusual angles and quick shot techniques lead to professional and quirky memorable moments.
Currently residing in Pickering, Ontario, just 20 minutes outside Toronto, married to Joy on Halloween 2002 and has 5 furry felines.
Stuart has gained valuable experience in the field and in classrooms which has lead to amazing photographs. Primarily self-taught, Stuart has experimented with various techniques and received invaluable feedback on past shoots, each creating better and better shots.
Stuart's work has been published in magazines in the past, a great boost in confidence.
View Portfolio