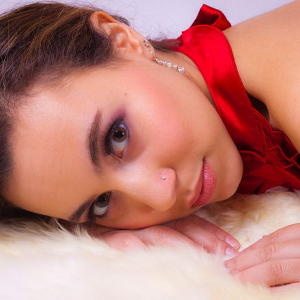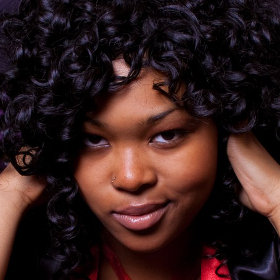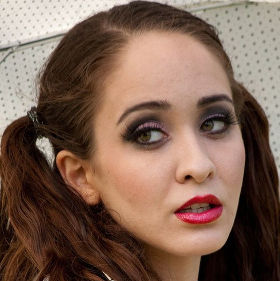 Glamour / Private Photoshoots
---
Glamour photography covers many styles and themes. From the simple costume to the gorgeous nude, glamour requires comfort and relaxation and a friendship between the model and phoographer.

Length
The average length of a glamour photo shoot is 4 hours (approximately 150 photos). The first hour is spent understanding the goal of the shoot, exactly what you want to gain, the style, the mood etc, to evaluate clothing, make-up and hair styles and of course poses. It also gives you the time to relax and also for you to get ready for your time in front of the camera.
Clothing / Make Up / Hair
Clothing for your shoot varies depending on the shoot you're looking to create, regardless, although we do our best to help you, most of the clothing you will have to provide, we do have some women's shoes in a few sizes should you forget, but you are responsible for bringing your own clothing.
Depending on the type of shoot, you can bring or ask for a Make Up Artist and / or Hair Stylist Artist to be present. There usually is an additional charge for their services which you can negotiate directly with them. I have access to some amazing Make Up Artists from all across the GTA, yet another thing you will not have to worry about and will make you look your best.
What do you get?

After the shoot, we quickly go over the photographs, examine what you like and what you don't. These photos will then be uploaded in to the private area of ICONAPIX's website. You will be given a private user name and password to access these photos online. These photos will be branded with the ICONAPIX logo, you may download any of these photos for what ever use you like, post them on Facebook etc, as long as the logo remains intact.
Included in the price are 2 of your favourite pictures unbranded and printed (10x8) and up to 20 6x4 prints. †

Pricing
Pricing varies from shoot to shoot, location, time, requirements etc, but we don't break your bank. Please contact us for a quote.
View Glamour Portfolio
Contact Us for a quote
† All photos remain the copyright of ICONAPIX. All reprints must be requested via ICONAPIX. No scanning, photocopying of the unbranded photos is permitted. Photos not printed will be branded with the ICONAPIX logo. You may use these photos online, but are not permitted to print or modify them in anyway.